Dental Finance in Southampton
Going to the dentist regularly is an appointment that most people put off, but a simple check-up not only gives you the opportunity to showcase your smile, but helps to maintain your health and wellbeing.
Chrysalis DENTAL Finance
Dental Finance provides a simple and affordable way to pay for all types of dental treatment with a range of 0% and low interest funding options enabling you to arrange the smile you want now at a cost to suit your pocket.
We offer up to 12 month interest free and up to 60 months with a 9.9% interest.
Before making your application:
Are you over 18 and under 85?
Can you provide a three year UK address history?
Do you have a 'clean' credit history?
Do you have means of income from which to afford repayment (salary, partner's, Salary, Pension, etc)?
If you answer 'NO' to any of the above then please bring this to our attention when applying.
It is easy to spread your treatment cost with us at Oakley Road Dental Practice Click here to apply now
Do I need to make any changes?
The only change you will need to make is to your website and marketing materials to show your updated FCA disclosure. This is "Oakley Road Dental Practice Limited, trading as Oakley Road Dental Practice, is an Introducer Appointed Representative of Financing First Limited, which is authorised and regulated by the Financial Conduct Authority to carry out the regulated activity of credit broking."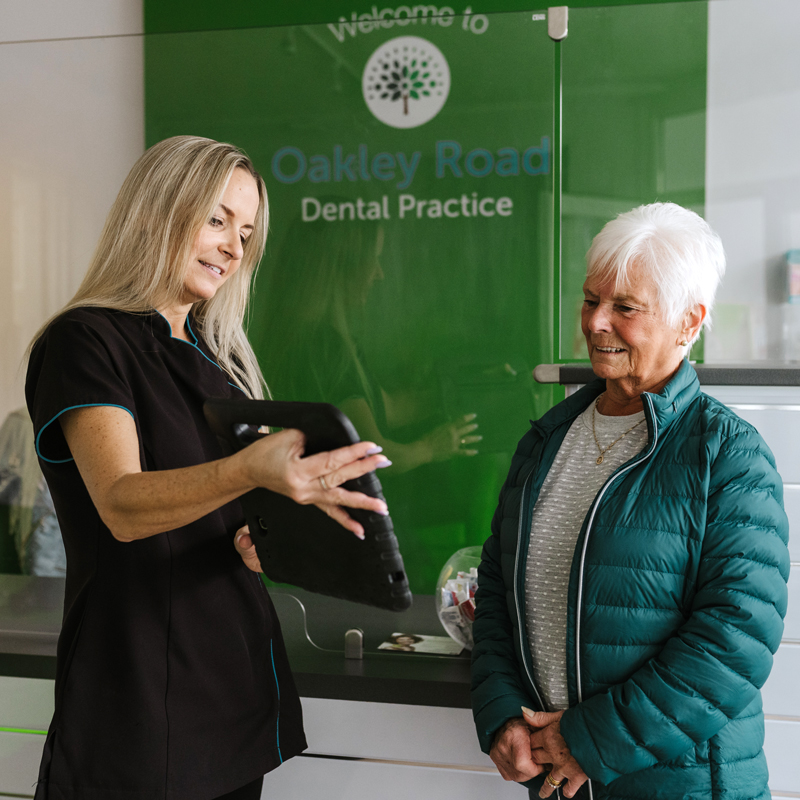 If you are looking for a first class dental surgery, then look no further.

The entire team, from reception staff,Nurses, Hygienists and Dentists, are caring, considerate and meticulous.

I had become phobic, following a bad experience. Mel and Michelle have/are treating my problems and have totally restored my confidence.

No pain, just very kind, considerate and professional practitioners. I cannot recommend them highly enough.