Dental Implants in Southampton
Having missing teeth can impact the way you eat and speak which can knock your confidence. Meet Dimitrios and his team to see how replacing a missing tooth with a dental implant can restore not only the tooth but also your confidence.
Dental Implants
The use of dental implants has revolutionized the way missing teeth can and are replaced. A dental implant replicates a natural tooth with a strong titanium screw placed into the jawbone (in place of the root) holding a crown in place. Implants can be used to replace any number of teeth – from one to all of them. Overtime this screw fuses with your natural bone helping to hold it firmly in place. The result is a comfortable, strong, and securely fitted crown, bridge or denture that you can rely on. Dental implants can be fitted irrespective of your age, the condition of your teeth or the number that need to be replaced. The main factor to consider is your general health, the condition of your gums and your potential for a successful recovery.
At Oakley Road Dental Practice, our highly skilled dentists would relish the opportunity to help you regain your smile. For many thousands of patients worldwide, dental implants have proved a safe, long-term solution offering strong and natural looking replacements which feel just as secure as their existing teeth.
They really could transform your life.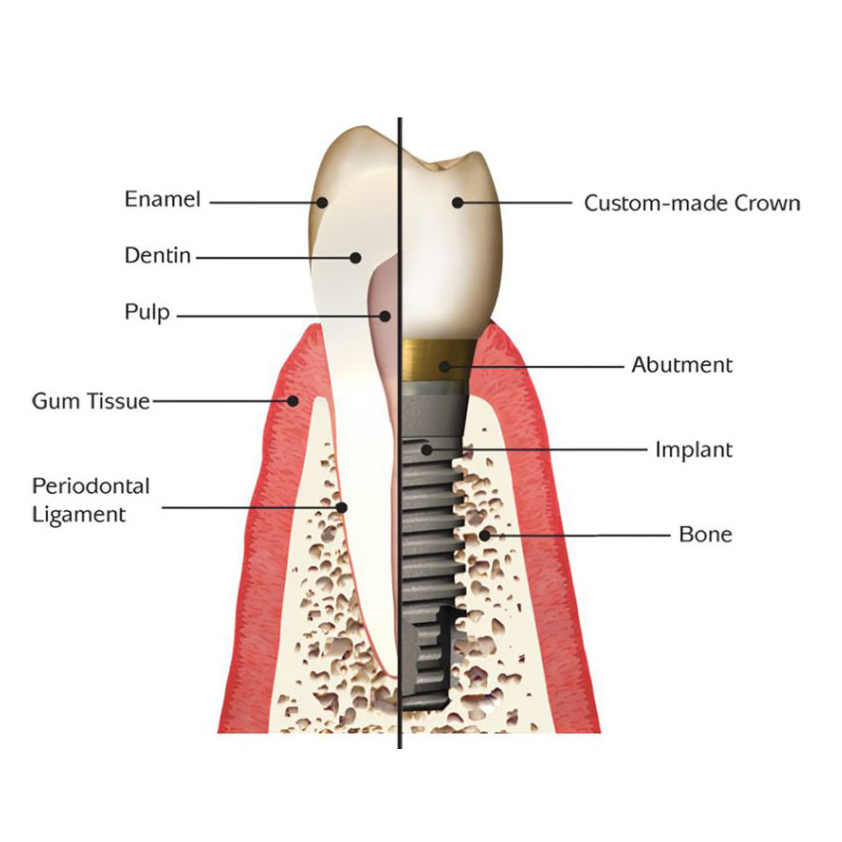 Reasons to have dental implant treatment
Regain your confidence
Talk, smile and chew food with ease and comfort without worrying about how you look.
Improve comfort
Loose fitting dentures can be uncomfortable. Experience a securely fitting denture with implants.
Preserve your existing teeth
Unlike conventional bridged tooth replacement your adjacent teeth are untouched.
Preserve bone
When a tooth is removed bone is lost. Placing of dental implants preserves bone. Severe bone loss causes premature ageing.
Enjoy what you eat
Implants function like natural teeth allowing you to chew food with ease and digest your food well.
Long lasting smile
Implants are a long term treatment which can last many years with regular check-ups and good health.
I can wholeheartedly recommend this practice. All the staff have a very pleasant and calm manner which quite honestly makes a visit more like meeting up with friends! They are excellent. I and my family, have always received professional and trustworthy advice and treatment over many years. Particularly impressive is the easily navigated web site and the use of software to control bookings, and to send texts and e-mails reminding you of upcoming appointments.