Dental Veneers in Southampton
Veneers can improve the aesthetics of your smile and protect the tooth's surface from damage.
Dental Veneers
A veneer is a thin layer of material (normally porcelain) which is bonded to the front surface of the tooth. Once the shiny enamel of the tooth has been removed, a veneer fits seamlessly into place. To ensure that your veneers look natural and healthy, we choose a colour that best matches the shade of your surrounding teeth.
Creating the perfect looking veneer usually takes at least two visits to the practice. During your first visit we will prepare the tooth by taking off the outer enamel surface of the tooth and colour matching the shade. At the second visit we will fit the veneer by bonding it on to the tooth, with a hard wearing tooth coloured adhesive. Minimal preparation is needed and if possible, sometimes we can even place no preparation veneers.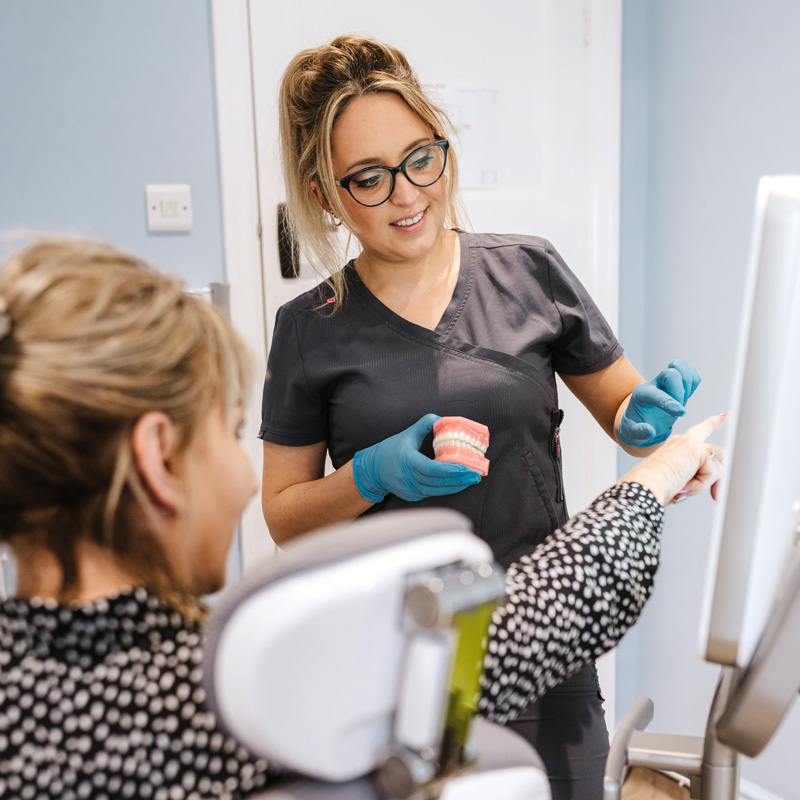 As a visitor to Southampton from the USA, the need arose for critical repair to one of my very visible top front teeth veneer, even more important given that I have another month before returning home, with many business/social meetings ahead. I simply can't tell how impressed I was with the experience – from my first phone call to my very "welcoming" visit, the entire team was simply outstanding. Far exceeded my expectations in every respect. Highly recommended to anyone seeking "the best of the best".