Are you looking for an exceptional private dental practice in Southampton?
Welcome to Southampton's home to high quality, affordable private dental care for happier, healthier smiles.
Oakley Road Dental Practice
We offer outstanding private dental care in Southampton for you and your family, in a relaxed and calming environment. Here to deal with all aspects of your dental healthcare, no matter how simple or complex it may be, we can provide you with the confidence to smile.
We offer outstanding private dental care in Southampton for you and your family, in a relaxed and calming environment. Here to deal with all aspects of your dental healthcare, no matter how simple or complex it may be, we can provide you with the confidence to smile.
A Leading Private Cosmetic Dentist in Southampton
We provide private general, cosmetic and orthodontic dentistry from our practice in Southampton. Our experienced dentists and hygienists use advanced dentistry techniques and the latest dental technology to provide the highest quality of dental care available. Putting even the most nervous of patients at ease through our individual care, our aim is to make you feel confident and keep your teeth looking great.
Try on a new smile in 60 seconds!
Scan the code below and take a selfie to start your SmileView experience:

Scan the QR code with your iPhone camera and you will be taken to the SmileView page to start the experience. Alternatively, click the button: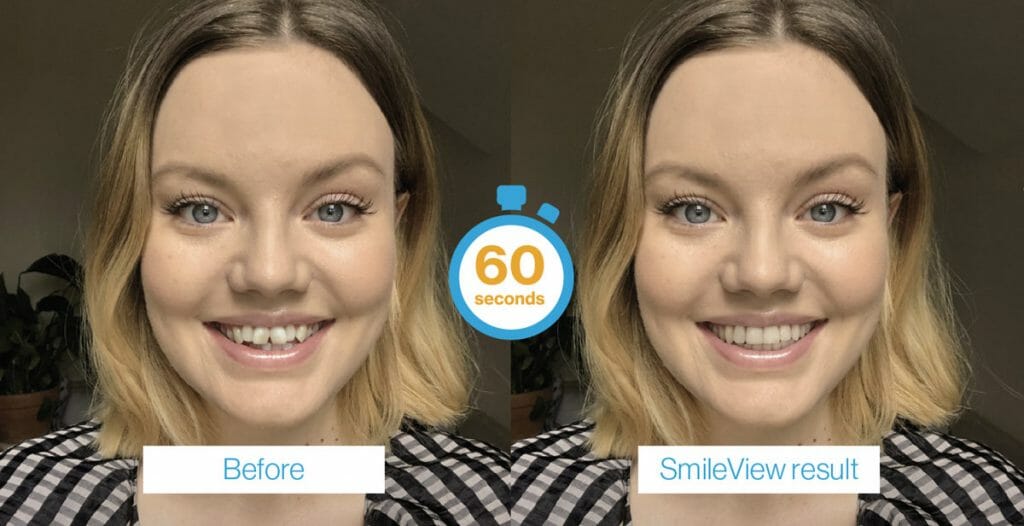 Inside our Southampton dental clinic:
Our modern dental practice offers a calm and relaxing environment for you and your family.
Follow us on Facebook and Instagram
What Our Dental Patients Say
As a visitor to Southampton from the USA, the need arose for critical repair to one of my very visible top front teeth veneer, even more important given that I have another month before returning home, with many business/social meetings ahead. I simply can't tell how impressed I was with the experience – from my first phone call to my very "welcoming" visit, the entire team was simply outstanding. Far exceeded my expectations in every respect. Highly recommended to anyone seeking "the best of the best". Dennis.
BIZCATALYST360 DJPITOCCO
06:33 26 Sep 19
Excellent dental service, a happy team and most welcoming. I have been using the Oakley Road Practice for over 20 years and have always been happy with the care and dedication from the staff.
Gina Hodge
16:35 14 May 19
If you are looking for a first class dental surgery, then look no further.The entire team, from reception staff,Nurses, Hygienists and Dentists, are caring, considerate and meticulous. I had become phobic, following a bad experience. Mel and Michelle have/are treating my problems and have totally restored my confidence.No pain, just very kind, considerate and professional practitioners. I cannot recommend them highly enough.
Angela Evans
18:26 16 Apr 19
Very happy with my treatment with holly today very polite and friendly 😀
Jess McFarland
13:36 12 Apr 19
I had my first appointment with Michelle today. She was really professional, welcoming and very informative. I've already booked my next visit and wouldn't hesitate in recommending her.
Kerry mariner
15:54 06 Mar 19
There's always a friendly and professional welcome from Sarah, the receptionist. Today's appointment was with the hygienist, Michelle; another excellent clean is a friendly atmosphere. I made her job difficult by laughing too much!
Alan Rolfe
17:25 05 Mar 19
Very lovely Dental staff. I had my teeth whitened here recently and Michelle the hygienist was very informative. Melanie the dentist always makes me feel comfortable and let's me know what she is doing. Best dental practice I have been to
Michelle Horton
09:32 28 Jan 19
Best Dental Practice in the UK. Myself and I have been members of this practice for over 20 years and have always had the same great service and welcome. The moment you walk in you are warmly greeted by one of the reception team who treat you as a friend not a number. Digitally the practice is bang up to date in all matters, from appointment reminders on email to your up to date clinical needs. Michelle the Hygienist is such a welcoming person and even when getting your failings pointed out, it is done in a friendly professional manner. Every member of the team has a smile and the time for you as an individual. The Best.
Anthony Chapman
14:07 08 Jan 19
I was recommended thus practice by a friend, since I've been going here I've had the best treatment I've ever had from the dentist and hygienist. Very friendly staff would definitely recommend getting in touch 5 stars all the way.
James Adair
17:53 07 Nov 18
'Wow' what a very professional and happy dentist, would not hesitate to recommend you will not be disappointed, they have plenty of great services which they offer to make your smile a better one .
Matt Deighton
07:22 21 Sep 18
I can wholeheartedly recommend this practice. All the staff have a very pleasant and calm manner which quite honestly makes a visit more like meeting up with friends! They are excellent. I and my family, have always received professional and trustworthy advice and treatment over many years.
Richard Wheeler
10:30 20 Sep 18
Absolutely fantastic dentist, wonderful staff, great treatment. Would highly recommend to anyone.
Valerie Broomfield
15:57 04 Jul 18
I must say I'm very impressed with the work i had done on my teeth and also the staff our very friendly and caring
Lisa Bulley
11:54 25 Apr 18
Great dentist practice. The hygienist, Mitchell is really gentle and the dentist is lovely with our two kids. Would definitely recommend.
charlie dibben
18:48 27 Jan 18
Having grown up with a fear of anything dental related, I must say I am super impressed with the lovely staff at Oakley Road Dental Practice. Their patience and caring nature put me at ease from the moment I stepped foot into their treatment room, not forgetting to mention the high standard of service I received from their Hygienist & Practice Manager Michelle.Booking an appointment couldn't be easier, the staff never mind if I need to change my appointment, and they always have an answer to whatever question pops into my head.I have at long last found a dental practice committed to putting the comfort and happiness of their patients first, and for all of the above reasons, I would and will highly recommend this practice.
Leanne Pilcher
11:25 13 Jul 17
Very professional and polite and always smiling. They also have very good offers on a denplan. Keep up the good work
Hollybrook Car Centre
11:24 13 Jul 17
Excellent service! My family see Mrs James for check up's etc, she recently did a tooth extraction on my son, she was so caring (and quick) he didn't even realised she'd finished! We see Michelle for our hygienist appointments who is just fantastic, always a joy to see her. The whole team are welcoming, professional and make the family trip to the dentist easier.
Caroline Wain
10:33 13 Jul 17
As a mum of 2 girls I spend my time running around after the kids, I decided it was time to have some 'me time' and booked in for a Botox treatment at Oakley Road Dental Practice in Shirley, Southampton.I was very impressed with the high standard of treatment I received and my skin already looks 10 x better! Michelle was lovely to deal with and answered all of my questions. I can't wait to book in again for another round of treatment! I highly recommend Oakley Road for all of your cosmetic treatments and of course dentistry.
Emma Sisson
10:11 13 Jul 17
As a musician and model I have always wanted to feel comfortable in my own skin and feel my best. In February I booked an appointment with Mel to have some lip filler. I was extremely excited to experience this procedure as I had never had it done before. Mel was very lovely and made me feel comfortable. We talked about the different fillers and which one would be the best for me. I ended up having a whole tube mainly on my top lip to even out the shape. I was in the practice for about 30 minutes, so the procedure did not take long at all!I have a high pain tolerance too so it did not hurt at all. My lips hardly swelled up and I was instantly in love with the results! I would definitely recommend this practice to anyone looking for lip fillers, the service is brilliant and full of lovely staff, also the hygiene is just what you expect. I will 100% be going back to have my lips done again when they fully go down. Thank you Mel! 😊
Bobby Teather-Lovejoy
09:48 13 Jul 17
Meet the Oakley Road Dental Practice Team
Each and every member of our team are experts within their field, and use state of the art techniques to ensure they offer you the very best dental services available. From the moment you are greeted by our welcoming receptionist, to the moment you are put at ease by our friendly dental experts, together we strive to make your visit a pleasant one.
Read our blog for news and tips on the range of dental and cosmetic treatments available at our private practice.