Invisalign Treatment in Southampton
The revolutionary method for teeth straightening. Start your journey to a straighter smile at Oakley Road, Southampton
Invisalign Clear Braces
Are you looking for the best way to straighten your teeth without visible wires and braces? Invisalign is the answer. This revolutionary method of teeth straightening has been proved highly effective by clinical research and dental practices across the world.
Invisalign technology allows you to see your finished smile in amazing 3D, so you'll be able to see exactly how your new straight smile could look before deciding to go ahead with treatment.
For a no-obligation, consultation, call us or complete our contact form below to talk about straightening your smile with Invisalign clear braces at our dental practice in Southampton: 023 8077 1450.
Invisalign will give you the smile you have always wanted. The braces are so clear it's hard for people to see that you're wearing aligners even from a close distance. Invisalign aligner trays are completely removable and comfortable to wear all day long with minimal disruption to your daily life. As they are removable, cleaning and flossing is easy and straightforward.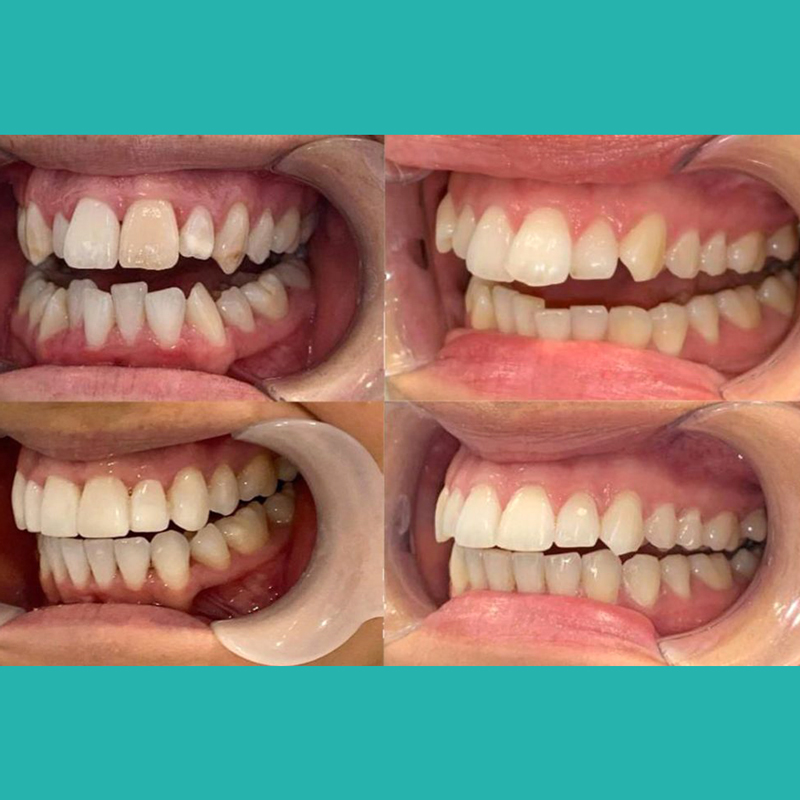 Invisalign is the most advanced clear aligner system in the world. No other clear aligner is backed by the data and experience of 5 million cases.
Try on a new smile in 60 Seconds!
Scan the code below and take a selfie to start your SmileView experience:

Scan the QR code with your iPhone camera and you will be taken to the Smile-View page to start the experience. Alternatively, click the button below: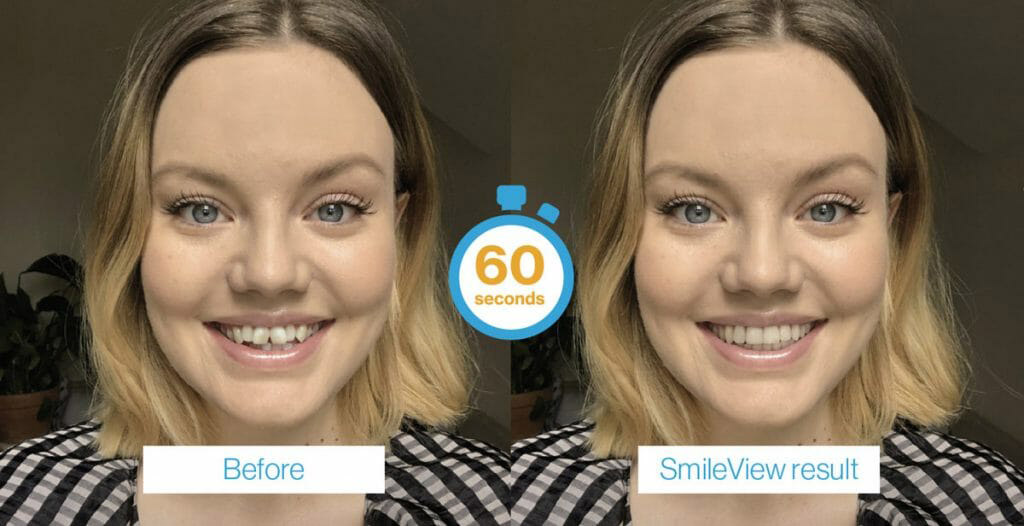 How does Invisalign work?
Invisalign uses the latest 3D scanning technology to make custom-made thermoplastic aligners. You can see how your teeth will look after the treatment with the virtual treatment plan. You will be given a set of aligners for the treatment which you change approximately every week as your teeth gradually move.
We will map out stages of your treatment, during which only certain teeth will be allowed to move. To get the best results it's recommended to wear Invisalign for a period of 22 hours per day. We will ensure you get the best treatment available at our practice in Southampton.
This revolutionary new form of teeth straightening won't affect your lifestyle and no one will be able to tell that you are currently having treatment. You can still continue brushing and flossing your teeth as per normal. Invisalign is very comfortable to wear and you won't experience any mouth abrasions as there are no metal brackets or wires.
Invisalign works up to 50% faster with weekly aligner changes
Clinically proven to straighten teeth
Comfortable to wear and easy to remove
Highly effective for complex cases
Perfect for busy lifestyles with fewer dentist visits
Excellent for teenagers
What can Invisalign help with?
Here are some of the problems we can treat at Oakley Road Dental Practice in Southampton using this revolutionary clear brace system:
Crowded and crooked teeth
Wide spacing between teeth
Crossbites – where one or more of your upper teeth bite on the inside of bottom teeth
Under bites – where your lower teeth sit in front of your upper teeth
Deep bites – where your upper teeth overlap your bottom teeth
Introducing iTero® Element – Invisalign Imaging
iTero® Element™ is an advanced imaging system to allow for precise impressions to be made without the need to bite into gooey material.
This system is more reliable, faster and quickly creates a 3D image of your teeth that we can use to begin planning your treatment, be it for tooth wear, changes to the gums, or tooth movement.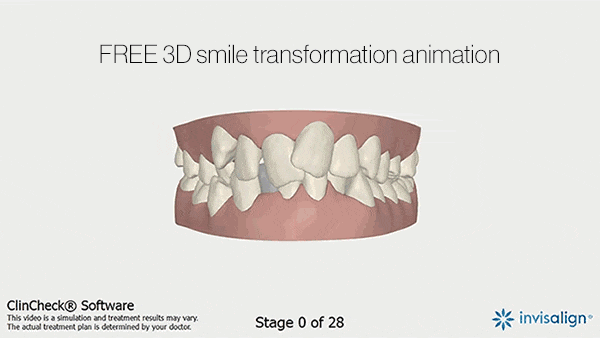 iTero® is the only 3D visualisation system which is also dedicated to visualise how your teeth could look after Invisalign clear brace treatment. The built in Invisalign Outcome Simulator allows us to begin planning your teeth straightening treatment and show your plan side by side with your current teeth before your customised clear aligners are made.
iTero's TimeLapse technology allows you to see at a glance a 3D model of your teeth, their condition, and potential outcomes of treatment, even between different Invisalign review meetings.
iTero® Element allows Oakley Road Dental Practice to provide the most precise teeth straightening treatment possible. Seeing is believing.
Having grown up with a fear of anything dental related, I must say I am super impressed with the lovely staff at Oakley Road Dental Practice. Their patience and caring nature put me at ease from the moment I stepped foot into their treatment room, not forgetting to mention the high standard of service I received from their Hygienist & Practice Manager Michelle.

Booking an appointment couldn't be easier, the staff never mind if I need to change my appointment, and they always have an answer to whatever question pops into my head.

I have at long last found a dental practice committed to putting the comfort and happiness of their patients first, and for all of the above reasons, I would and will highly recommend this practice.