Facial Aesthetics in Southampton
As well as general and cosmetic dentistry our principal dentist Melanie provides a wide range of high-end facial aesthetic treatments.
Facial Aesthetics in Southampton
Fight the signs of natural ageing with Anti Wrinkle Injections®. A simple wrinkle reduction treatment which involves the injection of a purified protein into the skin to help relax your muscles.
We offer professional
Anti Wrinkle Injections®
injections at our private practice, administered by
Melanie Pittroff
, our principal dentist. Please call us for availability or complete our
contact form
for a call or email back.
Contact us: 023 8077 1450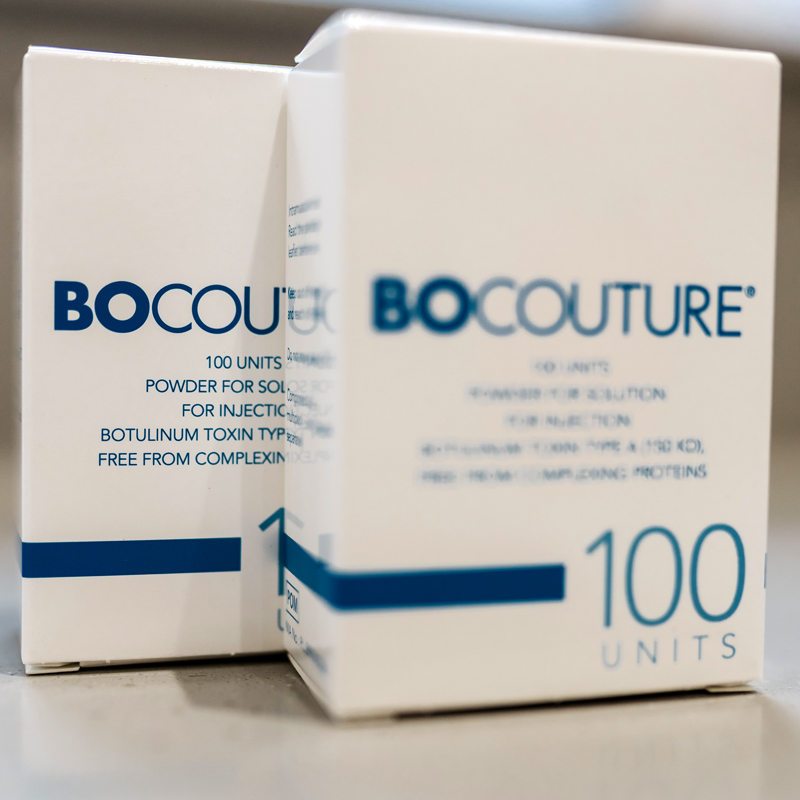 Anti Wrinkle Injections®​ is most effective for:
Banishing those unwanted lines and wrinkles with Anti Wrinkle Injections
Wrinkles appear over the course of time and are the result of cellular changes such as a reduction of collagen or damage caused by sun radiation and the environment. Frowning, squinting, concentrating and even laughing all cause the muscles between your brows and around your eyes to contract, causing your skin to furrow and fold.
BOTOX can help you fight the signs of natural ageing and provide you with instant relief from lines, wrinkles and crows' feet. A simple wrinkle reduction treatment, BOTOX is a form of nonsurgical treatment that involves injections of purified protein into the skin to help relax the muscles and dramatically improve the appearance of your skin.
You'll look better and feel better following your treatment, and what's even better is that the results are long lasting so you won't have to worry about your lines for 3+ months following your treatment.
Dermal Lip Fillers in Southampton – for smoother skin and a more youthful look
Dermal fillers are injections that are used to plump out unwanted lines, wrinkles and creases, leaving you with youthful looking skin. Predominantly used around the lower face area, this quick procedure offers an affordable and highly effective way to address the onset of ageing. Areas such as the mouth and chin, and the lines between the nose and mouth are popular for smoothing, whilst dermal fillers can add volume and shape to the lips and cheeks.
What are Dermal Lip Fillers?
Our bodies contain a naturally occurring molecule called Hyaluronic acid, which is found in virtually every part of the body and helps to maintain and improve skin hydration, skin elasticity and the production of collagen.
Dermal fillers are gels made from laboratory grown Hyaluronic acid. Once injected into the skin they help to replenish our own hyaluronic acid by boosting the skin's hydration system and restoring youthful volume. By supporting the skin's structure and working at a deep dermal level, fillers are the perfect solutions for delaying the signs of ageing.
Treatment is quick, and pain free, and results can be seen immediately, although they are non-permanent and will fade over the course of around 6-18 months.
Dermal Fillers are most effective for:
Correcting or enhancing facial contours; cheeks, temples, jawline, nose and chin
Defining, correcting or enhancing the lips
Softening and correcting facial wrinkles or folds
Restoring lost volume in hands and reducing the appearance of veins
Correcting the hollows under the eyes (tear troughs)
Improving the tone, texture and hydration of the skin
Book a free consultation
If you would like to find out more about dermal lip fillers and arrange a free, no-obligation consultation at our practice in Shirley Southampton, please call or complete our consultation form.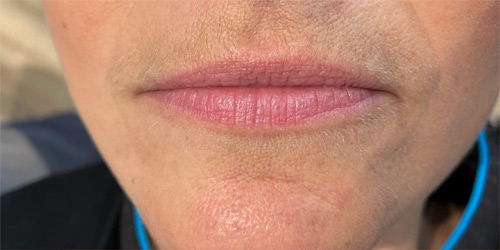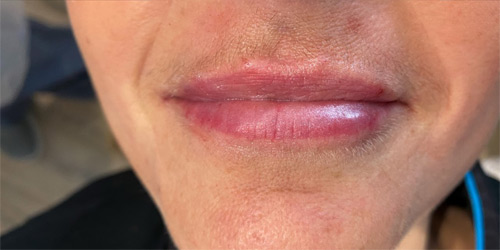 Before & After Example
* Lip filler (facial aesthetics)
Anti Wrinkle Injections® Prices in Southampton
At Oakley Road Dental Practice, our BOTOX prices are between £180 – £300 depending on your exact requirements.
Facial Aesthetics – faq's:
1. Brush your teeth regularly
It is important to brush your teeth at least twice a day with a good fluoride toothpaste. Using either a manual or electric toothbrush, you should angle your brush at 45 degrees towards the gum line to ensure that you cover all areas. Brushing gently, so as not to damage the teeth enamel or erode the gum line, and by using short and circular motions.
2. Floss daily
Flossing or the use of interdental brushes in between teeth will help to remove food or bacteria that has built up throughout the day, preventing decay or gum inflammation. Making sure you use fresh floss each time, wrap it around your index fingers and gentle slide up-and-down between your teeth.
3. Use mouthwash
In addition to brushing and flossing, a good mouthwash can not only freshen your breath but prevent plaque buildup, remove loose particles and food and stop cavities from forming. And when using mouthwash, you will find that you benefit most from a quick rinse after lunch and before bed.
4. Don't forget your tongue
We clean our teeth but often forget about our tongues. Brushing your tongue will help to get rid of dead cells, bacteria and old food particles which, if left can lead to bad breath.
5. Change your diet and break bad habits
Smoking, sugary drinks and even biting our nails have an affect on our mouths, rotting and chipping our teeth and reducing the blood supply to our gums. A well-balanced diet that is rich in fruits and vegetables will not only keep your mouth healthy but leave you feeling good too.
6. Visit your hygienist
Make sure you visit your hygienist regularly for a check-up. This will give them the opportunity to check for any health problems in addition to offering you advice on the best ways to look after your mouth.
As a musician and model I have always wanted to feel comfortable in my own skin and feel my best.
In February I booked an appointment with Mel to have some lip filler. I was extremely excited to experience this procedure as I had never had it done before.
Mel was very lovely and made me feel comfortable. We talked about the different fillers and which one would be the best for me.
I ended up having a whole tube mainly on my top lip to even out the shape.
I was in the practice for about 30 minutes, so the procedure did not take long at all!
I have a high pain tolerance too so it did not hurt at all. My lips hardly swelled up and I was instantly in love with the results!
I would definitely recommend this practice to anyone looking for lip fillers, the service is brilliant and full of lovely staff, also the hygiene is just what you expect.
I will 100% be going back to have my lips done again when they fully go down.
Thank you Mel! 😊