Dentures in Southampton
Replacing one, multiple or all teeth, dentures are prosthetic devices that you can remove. Dentures can be made from a variety of modern materials best suited to you.
Dentures
Dentures can make a real difference to your life, putting a smile back on your face and restoring your self-confidence. They can replace one, a few or all missing teeth. Our modern, removable dentures fit snugly over your gums and can assist you with eating and speaking whilst eliminating any potential problems caused by gaps with providing a good aesthetic result.
Dentures can be made from a variety of materials. From metal to plastic, they are versatile, natural looking and comfortable to wear.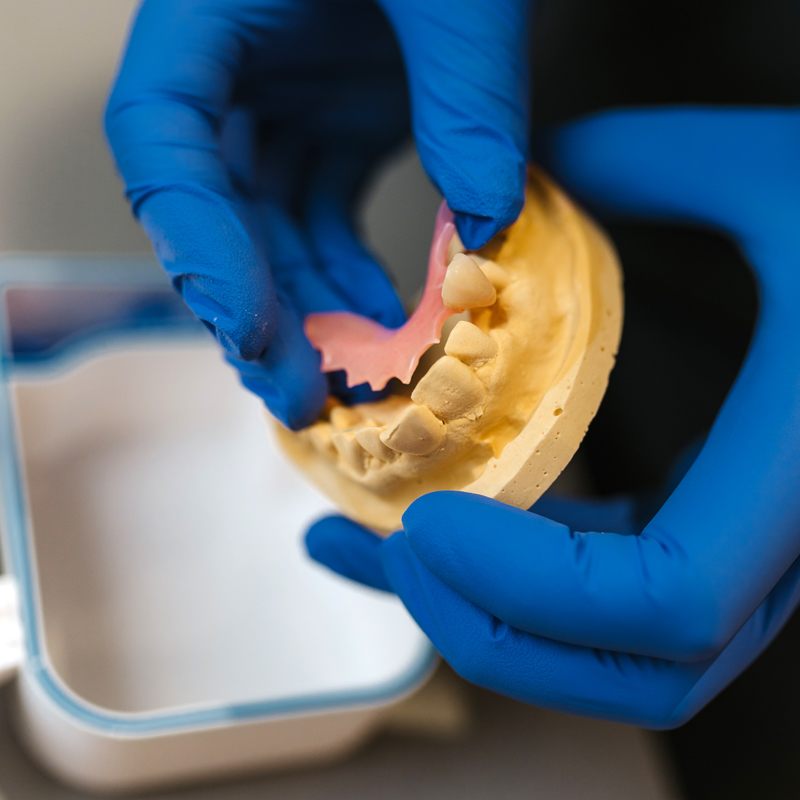 All I can say is amazing. I am going to smile again after such a fear of dentists over so many years. the practice has restored my faith in going for dental treatment. If you feel the same you must try Oakley road practice.