The price you pay for perfect looking teeth

Your teeth are a lifetime investment, but how much are you prepared to pay to achieve that winning smile?
The biggest barrier for most people wanting to straighten their teeth with Invisalign – the clear alternative to metal braces – is often the cost. This customised treatment uses transparent aligners to gently move your teeth into their correct position. Slightly more expensive than conventional braces, you'll soon discover that the extra benefits that wearing Invisalign clear braces bring, far outweigh any additional cost.
Summer will soon be upon us, and from weddings to holidays there are plenty of photo opportunities to make us smile. To keep you beaming through the brighter months, Invisalign clear braces offer an effortless and efficient way to straighten your teeth and boost your self-esteem.
Unlike the metal train tracks of traditional braces, these invisible aligners sit snugly and inconspicuously over your teeth. And the benefits don't stop there…
…when it comes to eating, drinking and cleaning your teeth, these clear aligners can be removed at any point throughout the day, so you can be brace free to enjoy that special occasion.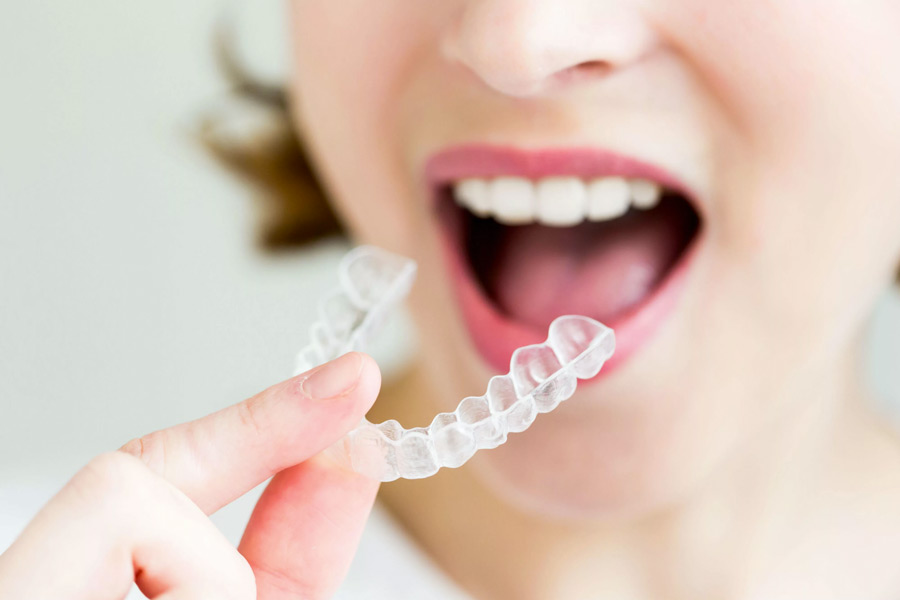 The smile you always wanted
Probably the biggest benefit to choosing Invisalign is the ability to see how your teeth will end up looking before your treatment has even begun. Using the latest in modern 3D technology, these state-of-the-art machines can create a virtual treatment plan for maximum results. Following a bespoke consultation, you will be given a set of aligners to help gradually move your teeth into position.
An affordable option for all
By now you are probably thinking that Invisalign clear braces sound great, but that results like these must come at a premium… well think again!
Although not available on the NHS, Oakley Road Dental Practice offer monthly payment plans from as little as just £60 per month*, a complimentary consultation and a free 3D scan worth over £1,000. In addition to this, we will give you whitening retainers free of charge, so that you can brighten your teeth at the same time as straightening them.
To find out more about the cost of Invisalign, call us now on 023 8077 1450 or fill in our easy-to-use online enquiry form.
Invisalign specialists, Southampton
As with most types of orthodontic treatment, the overall cost of Invisalign clear braces is highly dependent on the complexity of your teeth and your personalised treatment plan. No two mouths are ever the same, so the cost of producing and fitting these bespoke transparent braces will vary from person to person.
When you choose Oakley Road Dental Practice, you can take advantage of teeth whitening, a set of retainers and a 3D scan, all worth over £1000. Don't delay, contact us today.
*when spread over a 60-month period.