The NHS is a wonderful service, funded to be there in your hour of need for advice, reassurance and treatment. However, it is easy to understand why more and more people are moving away from the NHS in favour of better-quality service and outstanding private dental care in Southampton.
Many patients, are often confused as to the main differences between private and NHS dental care, with the main assumption being put down to cost. Whilst this is obviously a factor, for those who are willing to pay that little bit more you'll benefit from big differences, such as unrestricted treatments, innovative procedures and a service that is second to none.
5 reasons why you should choose a private dentist
When you choose a private dentist in Southampton, such as Oakley Road Dental Practice, we will ensure that everything you experience is fairly reflected in the price that you pay. Below we look at the advantages of going private for your dental care and explain why the cost implications are well justified when it comes to keeping a happy and healthy smile.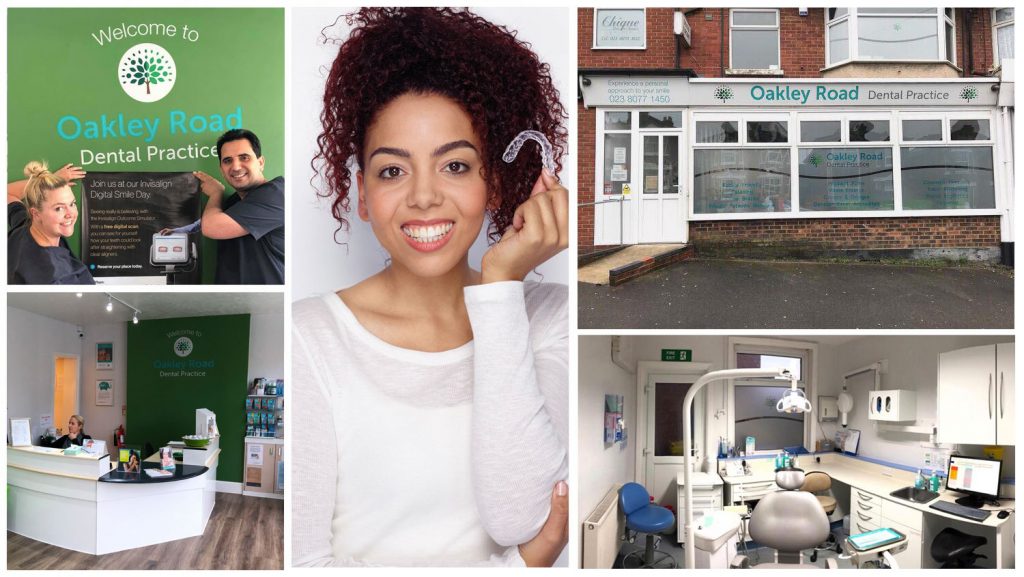 1. A superior service
When you think of the NHS, you conjure up images of a busy dental practice, operating with a one in one out approach to customer care. But, when you choose to go private you can enjoy an intimate and cossetted atmosphere where cost cutting budgets and patient targets are no longer a concern. Instead the focus is on building chair-side rapports and delivering high-quality treatments, tailored to individual needs.
A good private dental practice should not only invest in their patients, but in their expert clinicians, supplying them with the latest technology and providing training resources in which to learn and develop new skills.
2. The price you pay for perfection
There is no denying that private dental care will cost you more than visiting an NHS practice, but what you are guaranteed of is no hidden fees. The NHS works on a three-band pricing structure, which is complex, difficult to understand and often includes additional costs that you may not be aware of. A private dental practice, however, will disclose all their fees upfront and talk your through their pricing policy so that you understand exactly what services you are paying for. And, whilst innovative treatments may appear more expensive, your general dentistry is often affordable and not too dissimilar in price to the NHS.
Plus, there are a number of payment plans which allow you to spread the cost of your care, providing you with the reassurance of dental protection for life.
3. A selection of treatments
On top of that, when you choose to go private you will have access to a host of treatments that are not available through the NHS. For example, Oakley Road Dental Practice offer cosmetic dentistry including teeth whitening, hygienist and Invisalign orthodontics, which are specialised procedures not carried out on the NHS.
At some practices, you can also benefit from a number of facial aesthetics such as Facial Aesthetics, allowing you to freshen your skin as well as perfecting your smile.
4. Appointments to suit
Everyone has the right to sign up with an NHS dentist, but finding a convenient practice that has appointments available at a time to suit you, can often prove tricky. As a private dental patient, you will not only have access to a better timetable, but you can enjoy the benefits of longer, scheduled appointment times. This is essential for first time or anxious patients who seek reassurance and need more time in order feel more comfortable during treatment.
5. There for you in an emergency
There is nothing worse than being in pain and having to wait for an appointment. And, if you have a dental emergency such as a broken or chipped tooth, it is important that you get it looked at immediately as it may have long term implications for your teeth. The good news is, that with a private dentist you can rest assured knowing that you can contact your practice for an urgent appointment and be seen the same day or within 24 hours as well as seeking advice on restorative treatment.
Choose affordable private dental care for happier, healthier smiles
When you choose to go private, you certainly get what you pay for, and with our teeth here to stay for a lifetime, we think it is well worth investing in a sensational smile for the future. At Oakley Road Dental Practice, we won't make you feel like a number, a revenue stream or a nuisance, just a valued and important patient.